Silver MEDAL - ATHENA IOOC 2018
Silver medal for our cold pressed - extra virgin olive oil at 3rd "ATHENA" International Olive Oil Competition 2018 among 359 participants from 11 countries.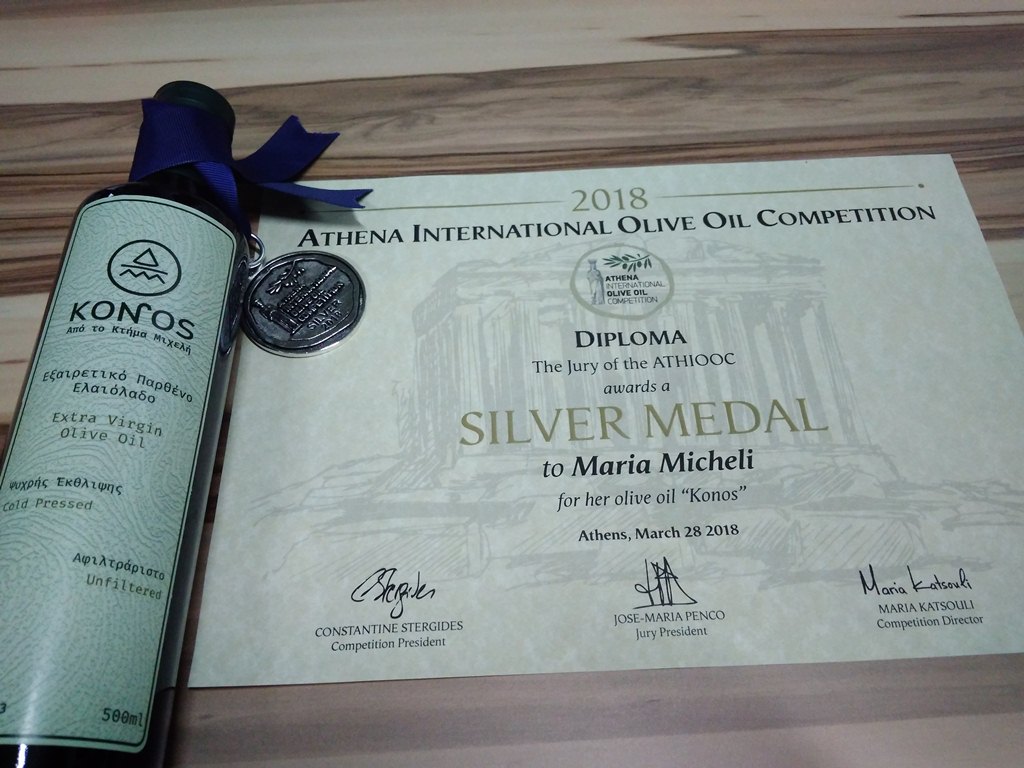 At the 3rd ATHENA IOOC '18, we manage to get one silver medal for our olive oil which proves our consistency in producing quality evoo with character!
It is an honor for us to represent the northern part of Greece with Makris' olive variety.
Full results: ATHIOOC 2018 - Results