Gold Award at 2nd Athena International Olive Oil Competition «ATHENA» ATHIOOC 2017
Our first participation in the contest brought us a "golden" distinction. At the 2nd International Olive Oil Competition "Athena" our olive oil won a gold medal among 295 contestants and 92 different varieties of olive.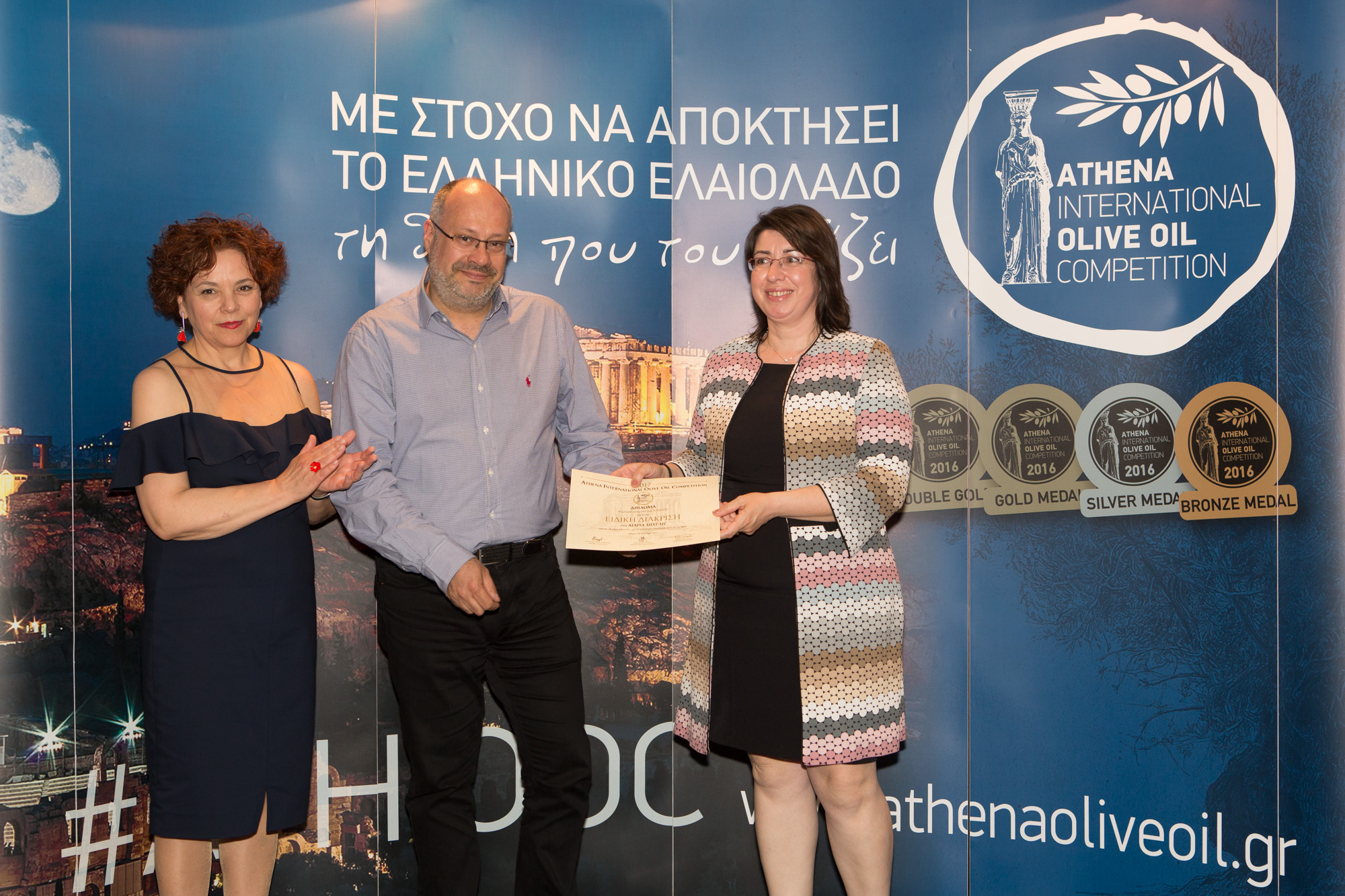 The "ATHENA" Olive Oil Competition this year was held in Messinian Costa Navarino from 20 to 22 March. 295 extra virgin olive oil from 9 countries (Greece, France, Spain, Israel, Italy, Portugal, Slovenia, Turkey and Tunisia) participated and evaluated 23 judges from 11 countries.